Book Your Next Event at Desi Breakfast Club
Enjoy Our Party Hall and Delicious Catering
If you are searching for a location within Herndon, VA, for your next event, look no further than Desi Breakfast Club. The Desi Breakfast Club remains the ideal location to hold a range of events, such as ceremonies, parties, weddings, receptions, and more. The unique party hall offers you a space that is fully equipped with everything you need to host events that you and your guests will remember for a long time. Desi Breakfast Club is fashionably furnished and is equipped to host events ranging from family gatherings to important meetings. If you are looking for your next party hall, call Desi Breakfast Club and find out what we can do for you!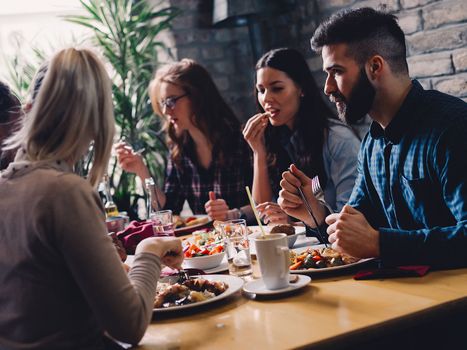 Location
When it comes to holding a successful party or event, the location is a critical element you should consider. Desi Breakfast Club is ideally located along Centerville Road in Herndon, Virginia. Our location ensures accessibility for every visitor and provides access to various transport systems.
Our superior location makes it possible to take your event to new heights, with our exemplary catering that will leave your guests impressed and yearning for more. We also have access to ample parking that will allow our visitors to arrive by car comfortably.
Facilities and Amenities
As a small family-owned establishment, we take pride in our premises. The modern and stylish décor is ideal for professional meetings or events. Our party hall fits 150-200 guests with outdoor seating. For full capacity events, they will need to be planned for 7 pm to midnight. Smaller events can be booked earlier in the day.
Our dedicated and experienced catering team will also present to you our unique flavor profile, which will make your next event or gathering truly unique.
Our spacious rooms and furnishings will also create the ideal ambiance for professional gatherings, intimate family gatherings, and any special occasions.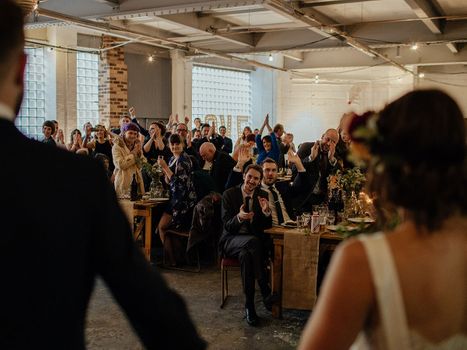 Offerings and Accompaniments
A lot of aspects go into making your event or gathering truly spectacular. At Desi Breakfast Club, our objective is to offer the best possible atmosphere to ensure you and your guests have an enjoyable time.
Our extensive menu includes the best selections for brunch. Our Pakistani and Indian restaurant offers halal foods and amazing cuisine that your guests will enjoy. Our diverse offerings will be perfect for making your guests happy.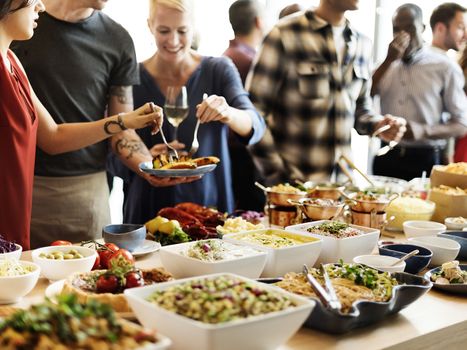 Catered With Dining Options
Desi Breakfast Club can also provide your event with delicious catering options. When you choose to host your event at our restaurant or choose to have us cater to your event that is located elsewhere, you can enjoy authentic Pakistani and Indian cuisine. You will have food options from Desi Breakfast Club or Charcoal Chicken!
If you are looking for a party hall in Herndon, VA, do not hesitate to call Desi Breakfast Club! Unlike other event venues, Desi Breakfast Club offers you the opportunity to enjoy unique cuisine as you hold your family or business gathering. From breakfast to brunch our menu options are diverse. Learn more about hosting your event at our restaurant and get in touch today!